About¶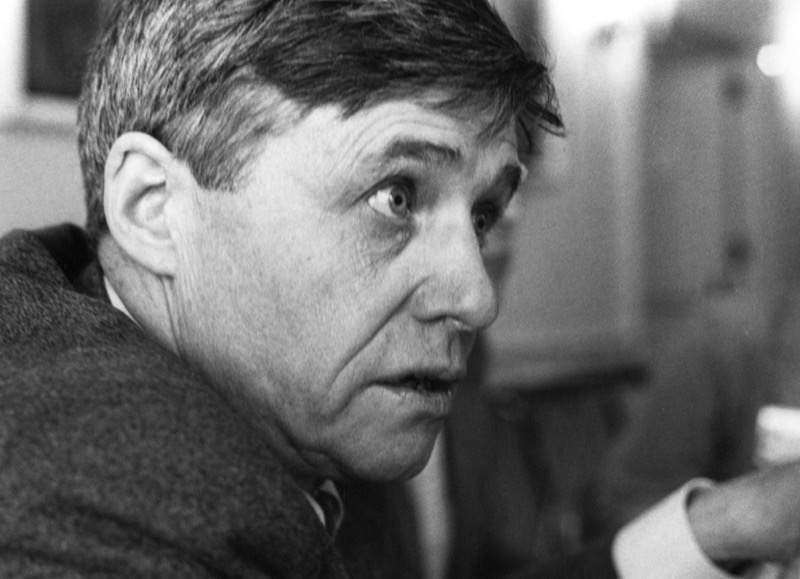 Kenneth E. Iverson, deviser of APL
Too productive for your own good?
The Iversonian array languages (APL, J, q/kdb+) are so productive we almost all work either alone or in very small teams. We rarely benefit from the professional cross-fertilisation that is routine in big-team languages.
Iverson College is an environment for cross-fertilisation. Participants bring their current work on laptops, have student accommodation, share meals and work either in their rooms or in the common workroom. Expect lively conversation about what you and others are working on, some code golf, and impromptu talks. Unlike a conference, there is no schedule of events: we are the programme.
Many participants have extensive experience programming in or implementing array languages. Others may be new to the array languages or bring related perspectives on topics such as parallelisation or in-memory databases.
We are never more than 25. Participation is by invitation only.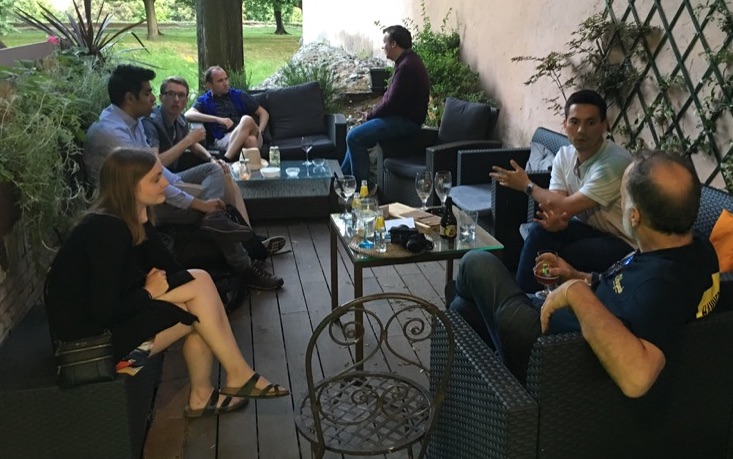 Meeting in Lucca for dinner, May 2017
We were at at Trinity Hall, Cambridge in 2011, 2012, and 2014. In 2013 we were at St Edmund Hall in Oxford. In 2015 we were a small houseparty at Todmorden Hall in Gloucestershire, and in 2016 we were a dozen in a converted Tudor barn at Milden Hall in Suffolk, with three weekend guests. In 2017 we were a party of 20 in a villa outside Lucca in Tuscany.