Milden Hall 2018¶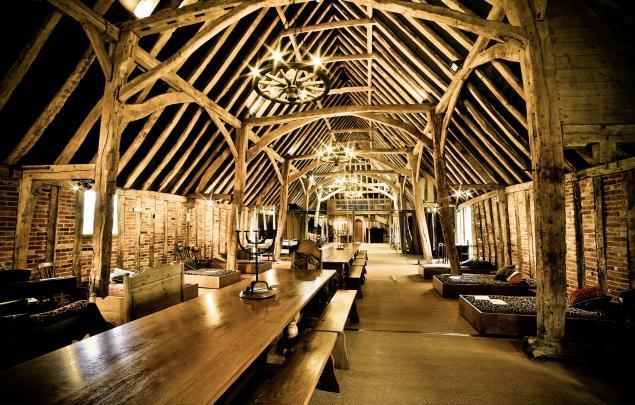 The Tudor barn, Milden Hall
In 2018 we'll be back at Milden Hall in Suffolk – from dinner on Wed 3 October to breakfast on Tue 9 October.
Weekend guests¶
As in 2016 we shall have guests for the weekend. This year we have two 8-bed dormitories, so we have places for eight men and eight women guests. We can also accommodate some campers.
Hackathon 6-7 October¶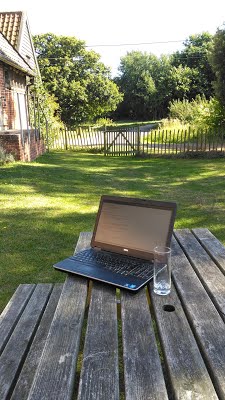 There will be a weekend hackathon, topic to be set in advance by the guests. Already canvassed:
Barbecue on the Saturday evening!
Dining¶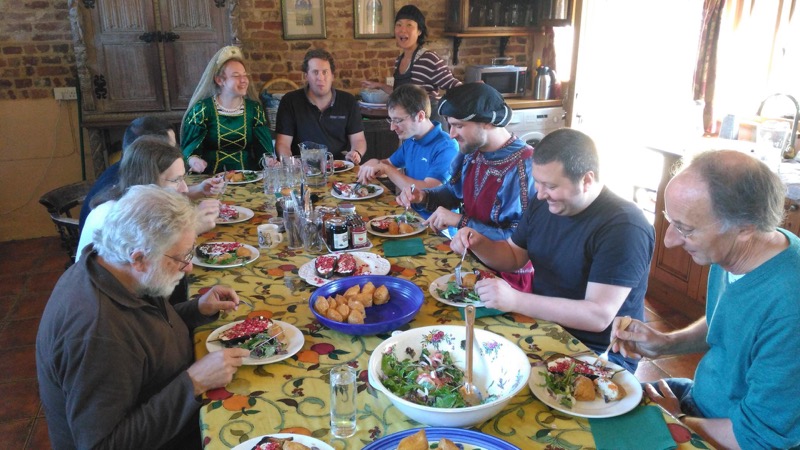 Lunch in the kitchen, 2016
Miki Yamanouchi will again be our in-house chef, working with local produce, ales and her own honey and marmalades.
Programmers can't go a week without pizza, so on Fri 5 Oct we shall dine at the White Horse in Edwardstone, a mere 3 miles away on Milden Hall's bicycles. (Reportedly shorter on the way back.)
Invitations¶
The barn is big but accommodation is limited; participation is by invitation only. Participation is not limited to programmers working with array languages: if you are interested in vector programming, we too like perspectives from other languages, and especially functional programming.
Cost includes accommodation, all food, and use of the facilities.
Price for the week will vary between £900-£1,500 to reflect the different standards of room available.
Price for the weekend will be £150
If you would like an invitation to Iverson College at Milden Hall this year, or to be our guest at the weekend, please write to Stephen Taylor sjt@5jt.com. Say
something about what you are working on
whether you would like to come for the week or the weekend
if there is any part of the week you would not be able to attend
if you would prefer/be willing to camp
Invitations will be sent on 24 March 2018.
Apologies in advance to those who will be unable to join us. Part of what makes the house party work is mixing different ages and experience. Every year we pass over well-qualified and eligible people who would make great contributions.
Travel¶
Milden Hall is about a 2-hour drive from London.
Trains from London Liverpool St reach Sudbury in 80 minutes; a taxi then gets you to Milden Hall in 15 minutes.